Surrounded by nature
Mas de Terrisse has 4 hectares of land and is quietly located in between the vigneyards. From the various terraces you have stunning views.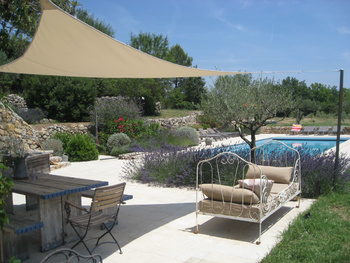 Several terraces
Around the house there are several terraces where you can either sit in or out of the sun; like the comfortable lounge area or the shaded terrace in front of the house, where you have a marvelous view.
Mosquito free
In order to not be disturbed by mosquitoes, we have installed a Biobelt system that frees our garden and pool area from mosquitoes. This system works incredibly well (you might encounter an occational mosquito that got lost, but not more than that).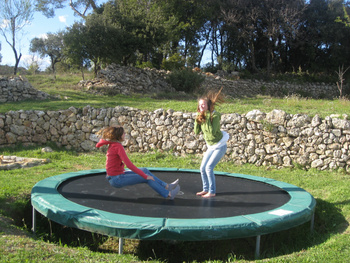 Children play area
There are lots of things to do for children. Swimming, but also a trampoline, table tennis, and a swing set.